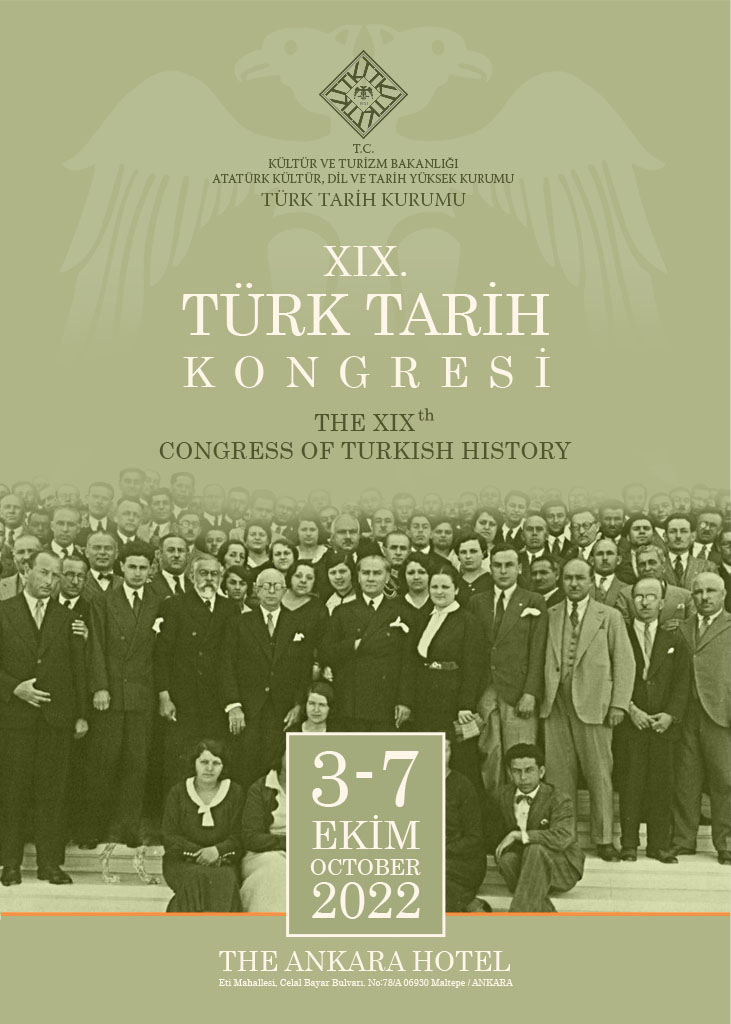 THE XIXᵗʰ CONGRESS OF TURKISH HISTORY
The first Turkish History Congresses, in which original papers about the Turkish and Turkish history are presented, were started in 1932, under the presidency of Gazi Mustafa Kemal Atatürk, the founder of the Turkish Historical Society. The 19th Turkish History Congress will be held in Ankara between 3-7 October 2022.
The Turkish History Congresses, which were started with the aim of evaluating scientific researches on Türkiye and Turkish history and disseminating their results, are today considered as one of the most prestigious meetings in their field and around the world.
President Mustafa Kemal Atatürk personally took part in Turkish History Congresses I (1932) and II (1937)''. In the following congresses, our Presidents İsmet İnönü, Cevdet Sunay, Fahri Korutürk, Turgut Özal and Süleyman Demirel took the Turkish History Congresses under their lead. In different times, our Prime Ministers and Ministers and state officials attended the Congresses.
Since its first organization until today, while information on Turkish and Turkish history has been presented, the most competent academicians from Türkiye and abroad have participated in the Turkish History Congresses and the world's respected history institutions have also made scientific contributions. The scientific negotiation environment created during the congress and the publication of the papers presented after the congresses ensured that the Turkish History Congresses have a permanent place in our history and historiograpy.